Union County Senior Wellness Expo – 2022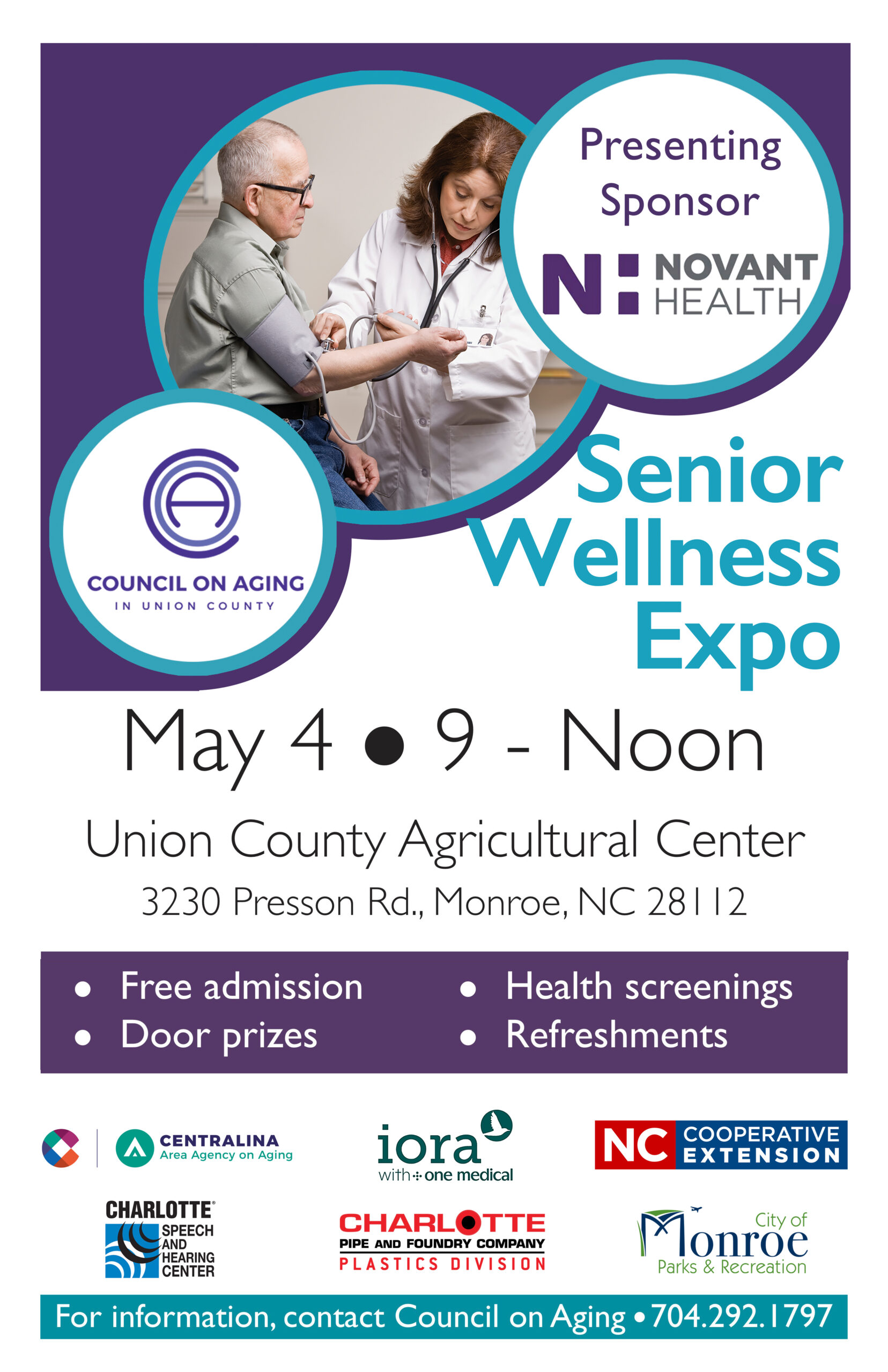 Council on Aging and our presenting sponsor Novant Health are proud to offer this event! Join us for lots of FREE perks:

Health Screenings

Loads of information

Refreshments

Door Prizes

Goodies

Shuttles from the parking lotThank you to our sponsors for making this event possible!
Presenting Sponsor: Novant Health Silver Sponsors
Iora with One Medical
Centralina Area Agency on Aging
Charlotte Speech and Hearing Center
Charlotte Pipe and Foundry Bronze SponsorsArchwell Health Coordinating Partners
NC Cooperative Extension – Union County
Ellen Fitzgerald Senior Center Interested in being a vendor? Call 704-292-1797 or email Kerry Guley at guley@coaunion.org.