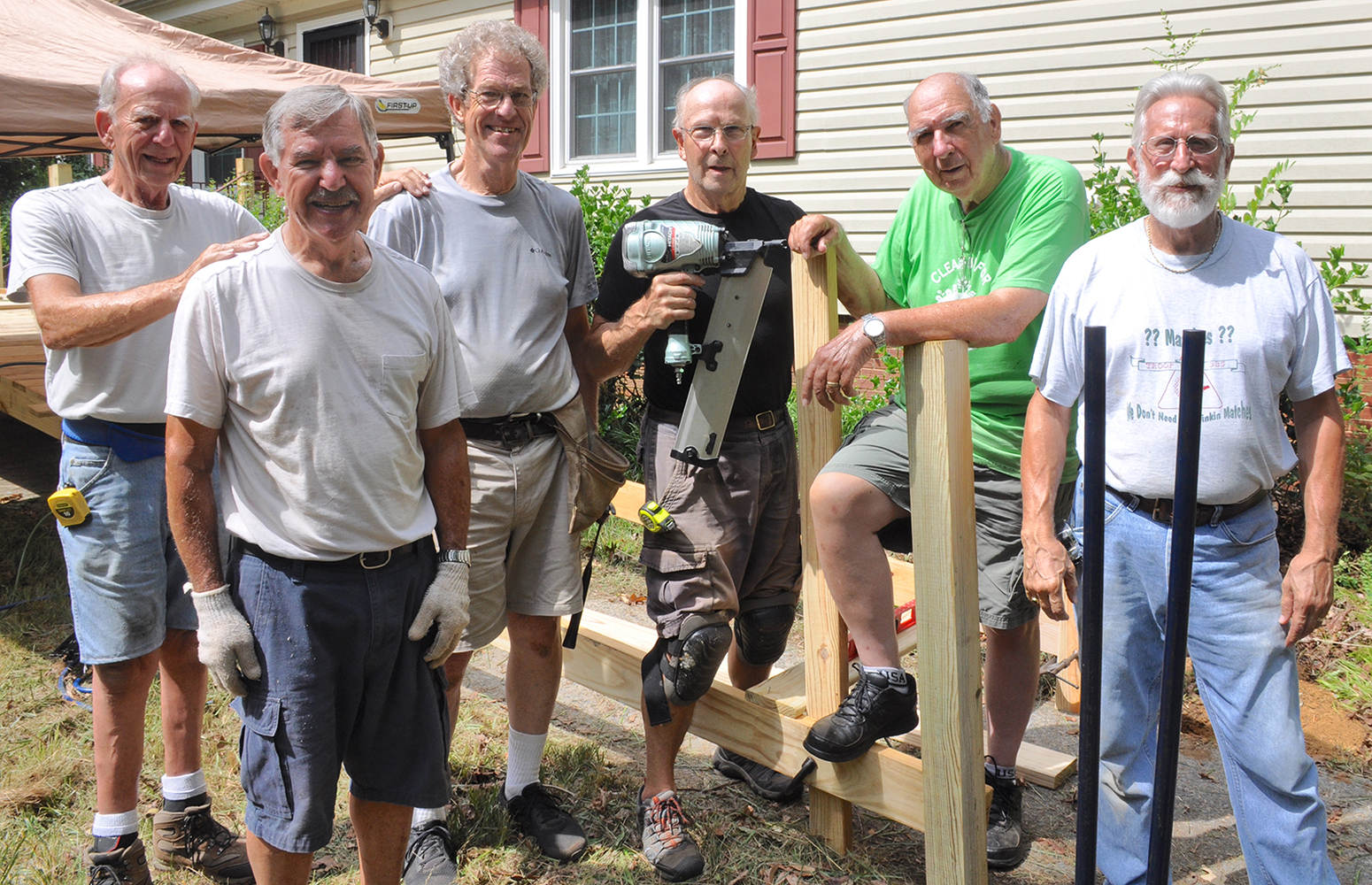 They may be retired professionally, but the Monroe Civitans certainly haven't quit.
And for that, the Council on Aging in Union County is very grateful.
The nonprofit civic club has constructed approximately 20 wheelchair ramps a year for Council clients, which provides quality of life for clients as they remain mobile at home.
"We've been building ramps for 20 years," explains Matt Gustafson. "That's what we do – build ramps. I don't know how we got hooked up, but Council on Aging became our referring agency about six years ago."
According to COA Executive Director Andrew Friend, the Civitans' service is invaluable. "It's so important for our older neighbors to have a safe access into and out of their homes, even if they're in a wheelchair or use a walker.  Having a ramp built often is the reason that someone can stay safe at home and not have to move to a nursing home."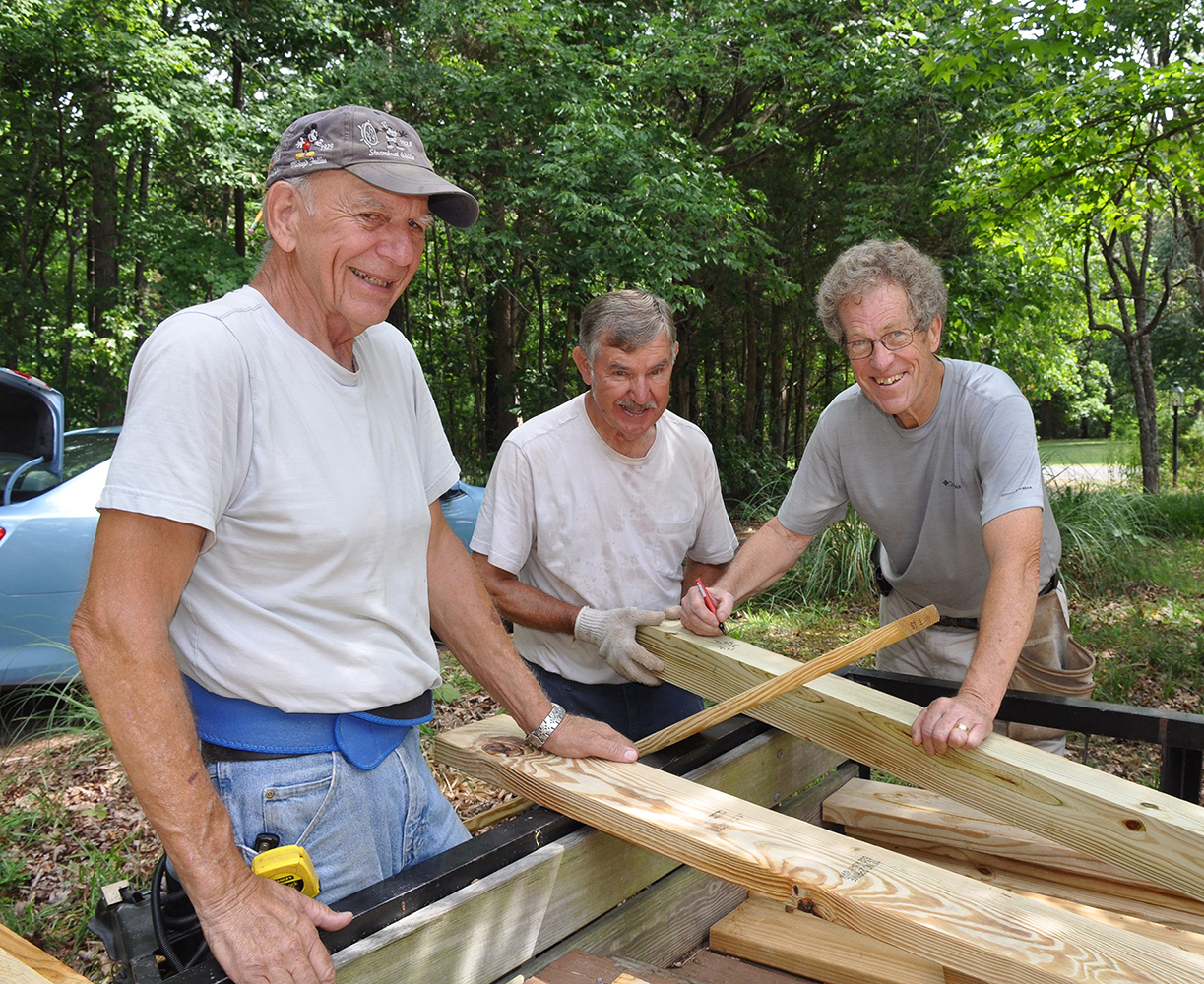 While the Civitans provide the expertise and manpower, clients pay for materials. At one ramp project this summer, the material cost was about $1,200, which Gustafson said is less than earlier this year. "A matter of months ago," he explained, "the cost would be $1,600 or $1,700."
Six men were working diligently that day, which was a very hot and humid day. But they were prepared for the unrelenting sun with a popup tent to move around the site for reprieve.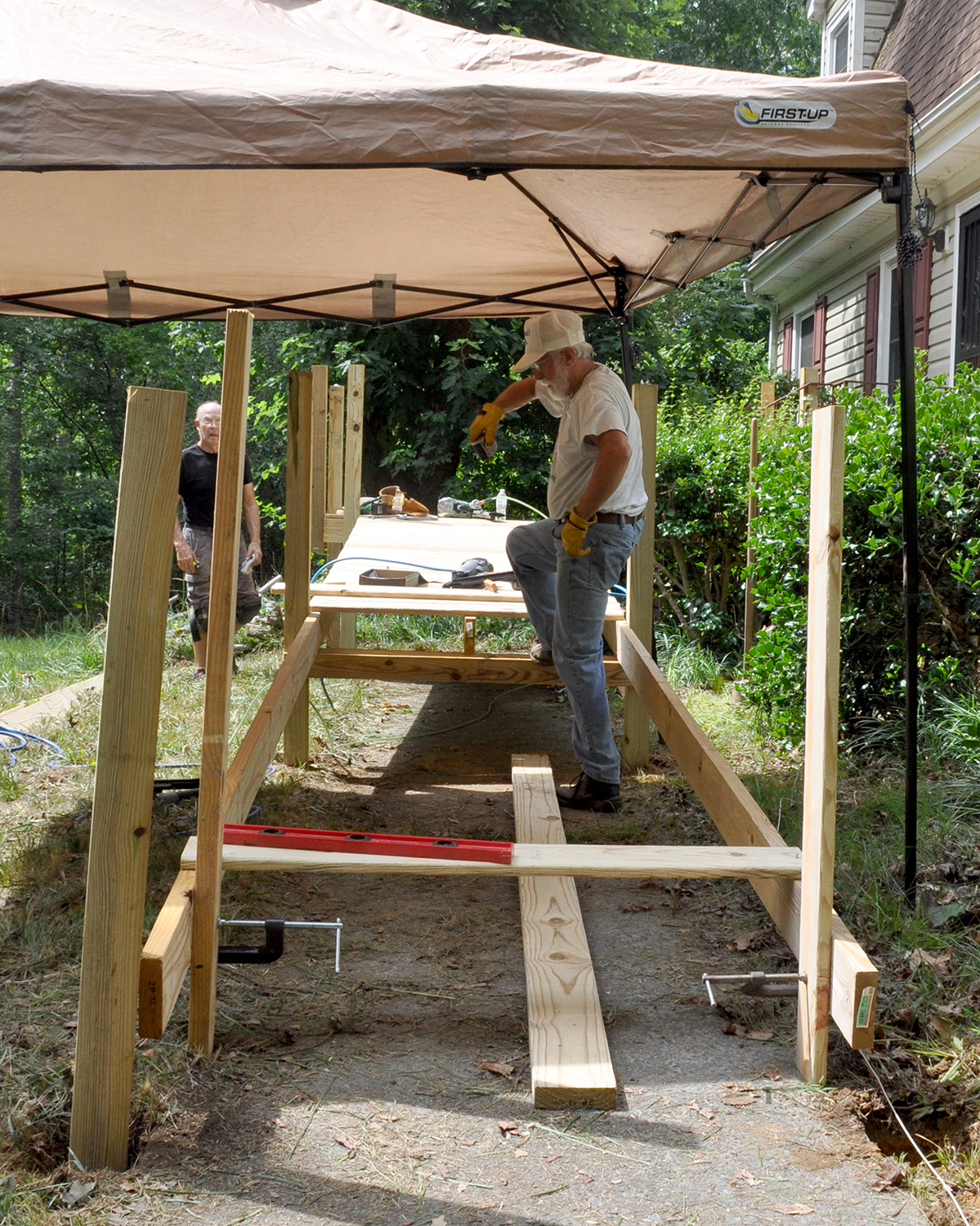 "Our crew depends on doctors' appointments and golf," Gustafson said laughing, adding that an average crew is six men. The volunteers work at a measured pace, each man an expert in his specific role. 
Ramps are individualized and built to American Disability Act (ADA) standards. "This ramp, because of the heat and the extent of the project, will take us up to a day and a half," Gustafson said that day. "Some, we can do in two hours." 
As the project which required ramping over existing steps continued, the six men decided to stay and finish it in one day. 
Because they've built so many ramps, they have an organized system. After referral, Gustafson meets with the homeowners and analyzes the needs. He draws up the plans, figures the needed materials and cost, then club members buy the product.
Members are rightfully proud of their ramps and happy they can help keep individuals at home.
"Our ramps are sturdy – you could walk a herd of elephants up it," he quips.
Sometimes, club members dismantle a ramp no longer needed and save materials for another location. "It's not that hard to disassemble. We'll come in, take it apart – a lot of the components are universal. We'll haul it off and use it somewhere else."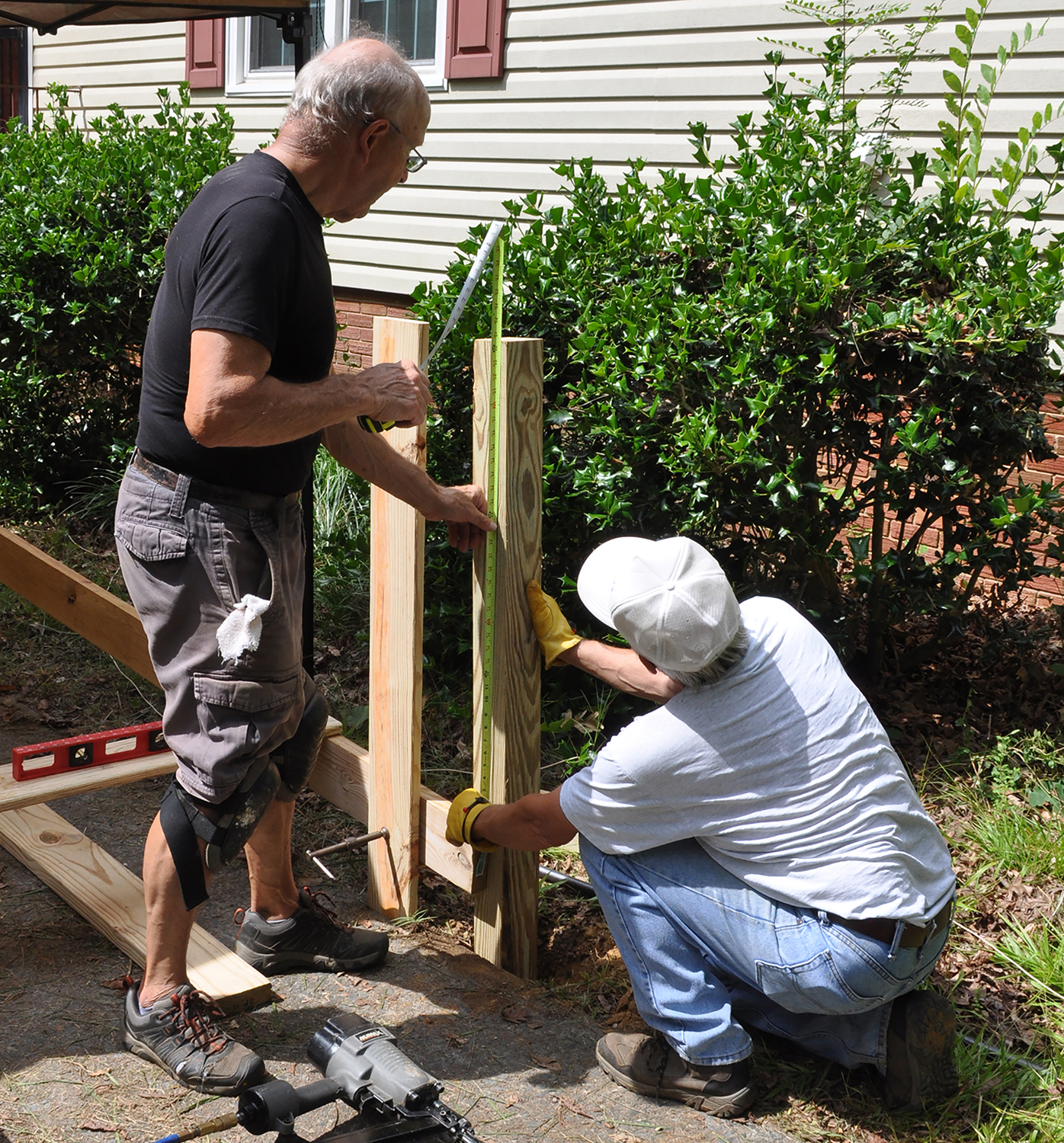 The volunteers frequently are asked to do other repair work, "but because of our experience," Gustafson says with a dramatic pause," we do ramps!" And all the men laugh. "We do ramps" could be their motto.
Why do they build ramps? "It's our civic duty – that's what Civitans is all about. "It's fun," another man commented.
In addition to Council on Aging, the club also supports the Wolfe School "doing projects with them and giving financial support. Sometimes they need special equipment that we can help provide," Gustafson said. "We donate a lot of money to other charities in Monroe and Union County," using funds raised at their annual golf tournament.
Civitans would love to have new participants, especially younger members. "It's hard to get younger people, but we could use them," he said.
To learn about Civitans, contact Matt Gustafson at (704) 733-8684.